You may have seen us or heard of us through word of mouth. Human Fliers is a flexible troupe of professional communicators & data collectors that can be hired on a project basis. We are Detroit's contractors.
Learn More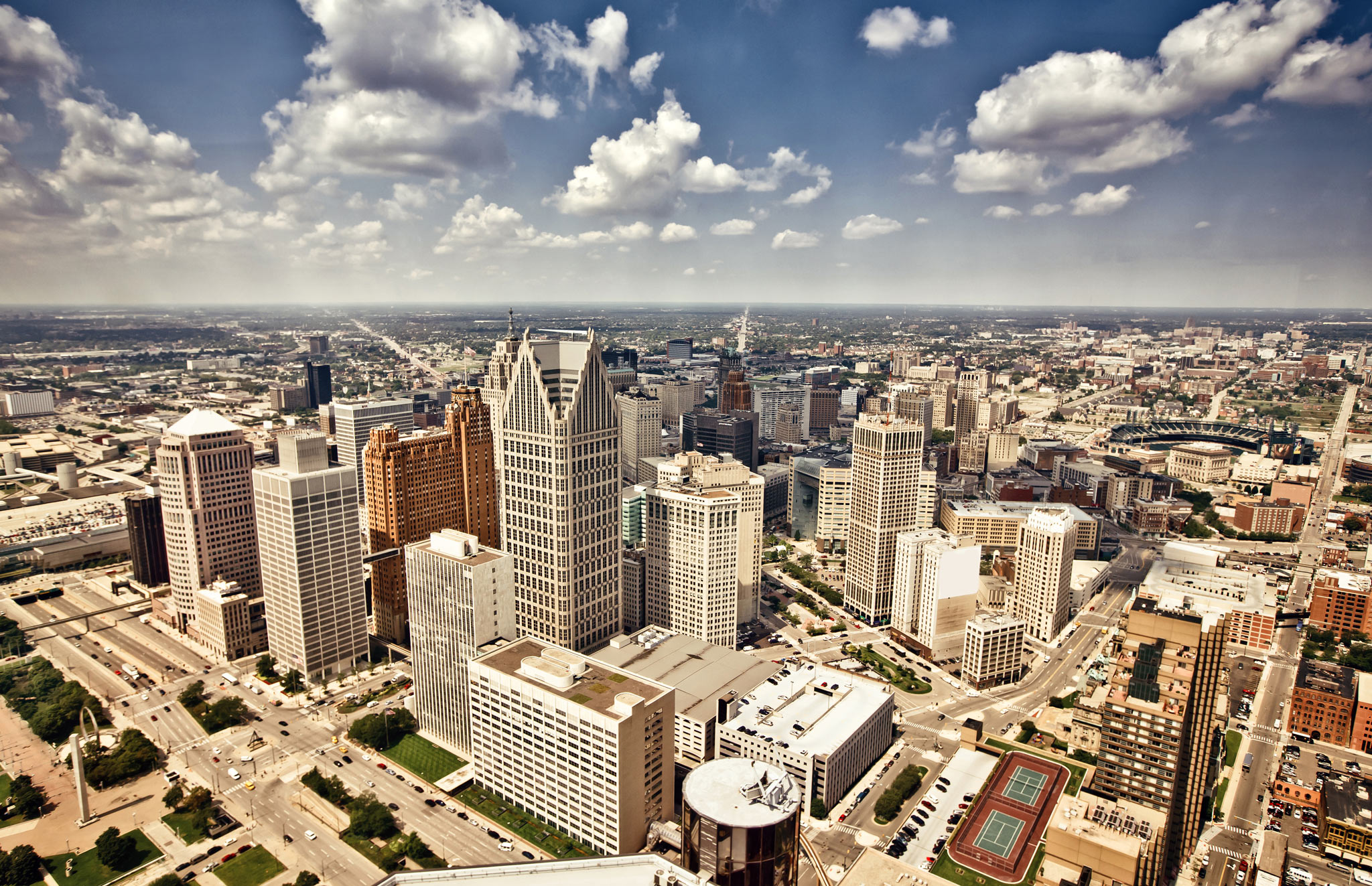 We can establish a database and work out demographics, collation methods, frequency intervals and specific data points you need to harvest.
A Closer Look
Who We Are
We are a grassroots community outreach company, utilizing a wealth of cultural, historical, & personal knowledge to promote our client's agenda.
The Team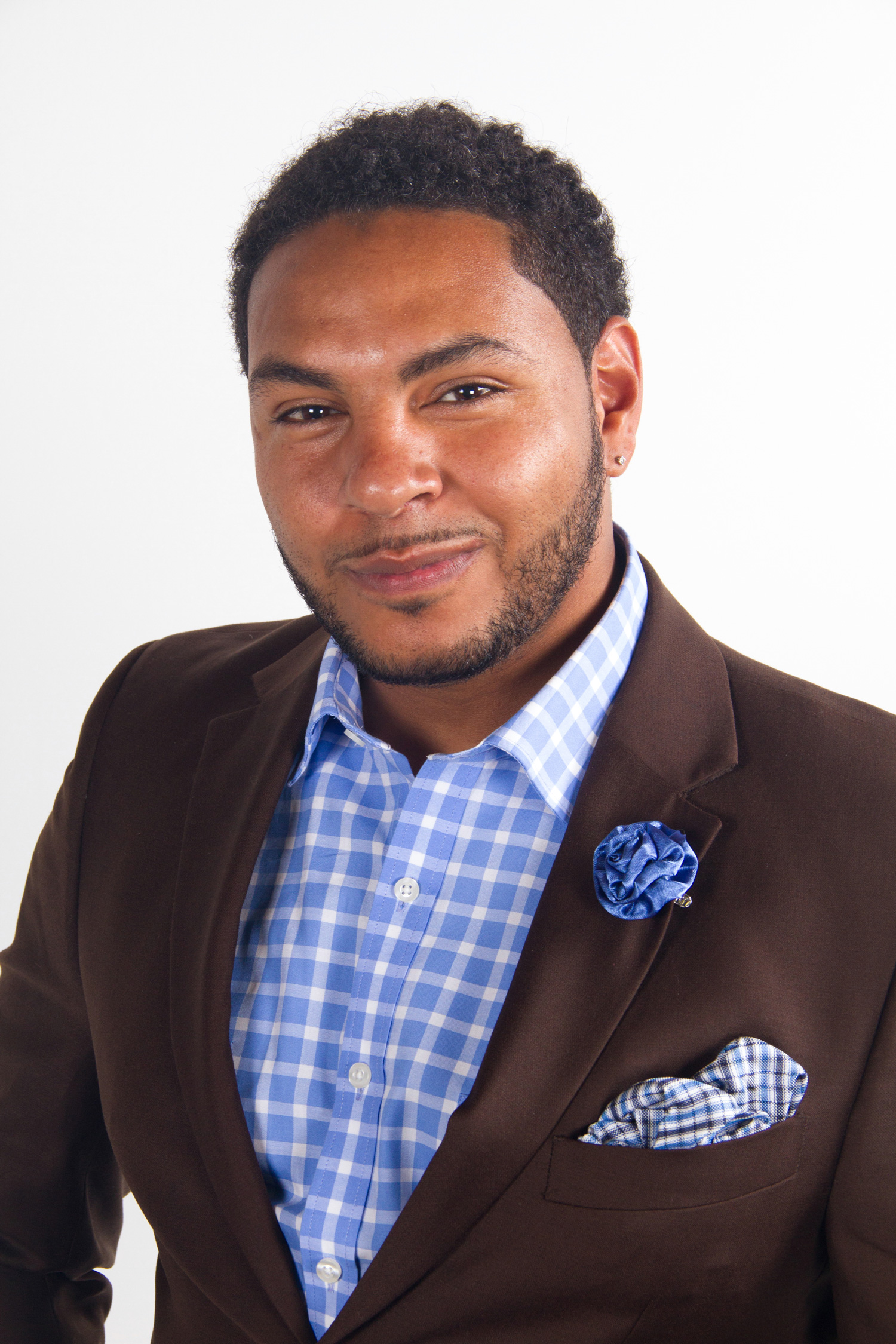 Vaughn Arrington
President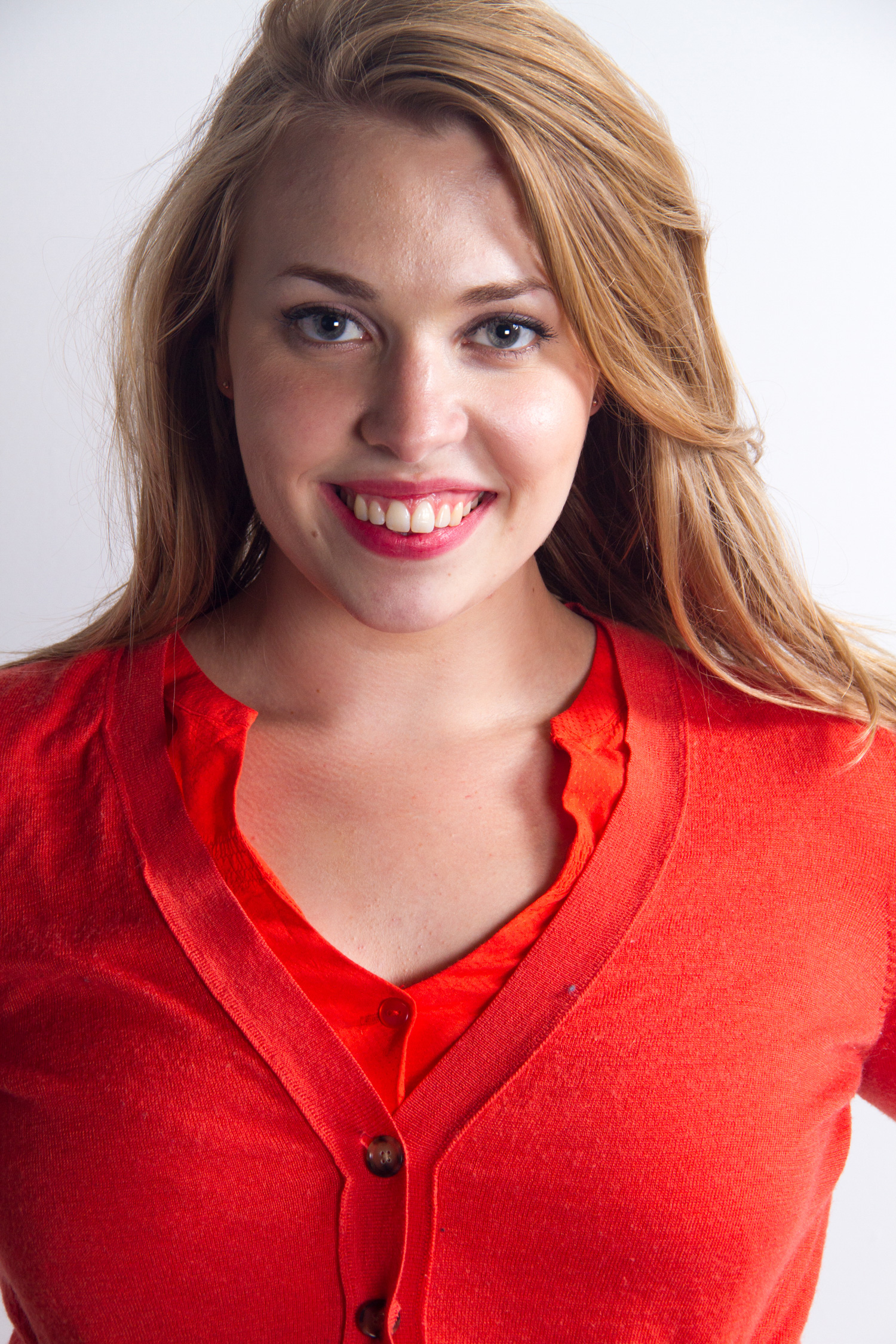 Sarah Mayne
Vice President
What We Do
Our lifelong Detroit residential staff, market our client's message in the most impactful way in the streets, on the doorsteps, & in the businesses of Detroit.
Develop A Marketing Plan
Before we set out to deliver our partner's message, our proven successful marketing strategist & community organizers select the best methods of delivering the message. (This may be a certain formulation of language delivered verbally to support literature.)
Send Our People Out
Before we step foot into the community, we strategize & focus on the most effective approach to endorse our client. Our hired staff is from the community, well trained to communicate in the language of our target population and reflects the demographics of Detroit.
Finally, we organize strategically for safety, impact, & achieving our goal.
Hire The Right People
We then go into our databank of Detroit staff that are best fit to deliver the information (e.g. A Detroit Public School "Osborn College Prep", wants to bring in new students for the coming semester. We hire former & current students who are articulate, persuasive, polished, & excited about what the school is doing in the coming semester.)
Bring Our People In
Our projects are always concluded with a presentation on  lessons learned, which explores on the ground changes, & tools for our clients advancements in future business. This can include what our target community requires to grow sales.
Train Our People
Next, we teach our staff the answers to every question that could come from our target market so they'll be mentally prepared to deal with any situation presented while advocating for our partner. Our people will know the history, good & not so good, about our partner. Our people will know & have clear to see confidence in the benefits the person they're talking to will receive if they buy in to our message.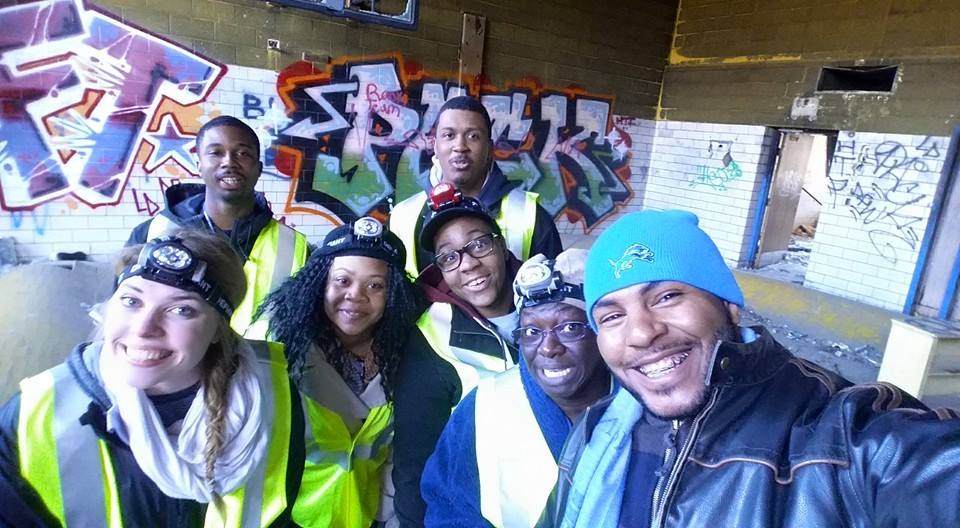 Get the Support You Need.
Does your organization need to reach out to the community to provide them with information? Or do you need specific data collected in order to achieve your goals? Then we can help you accomplish that. Whether you have a detailed plan and a reasonable timeline, or you have a constricted timeline and need help with the strategy, Human Fliers can support you through your project.
Why Human Fliers?
Give us an opportunity to demonstrate our strengths and how we would put them to use for you. We can tailor our services to your specific needs. We are good at what we do, and we can lighten your workload. Put us to work for you and relax.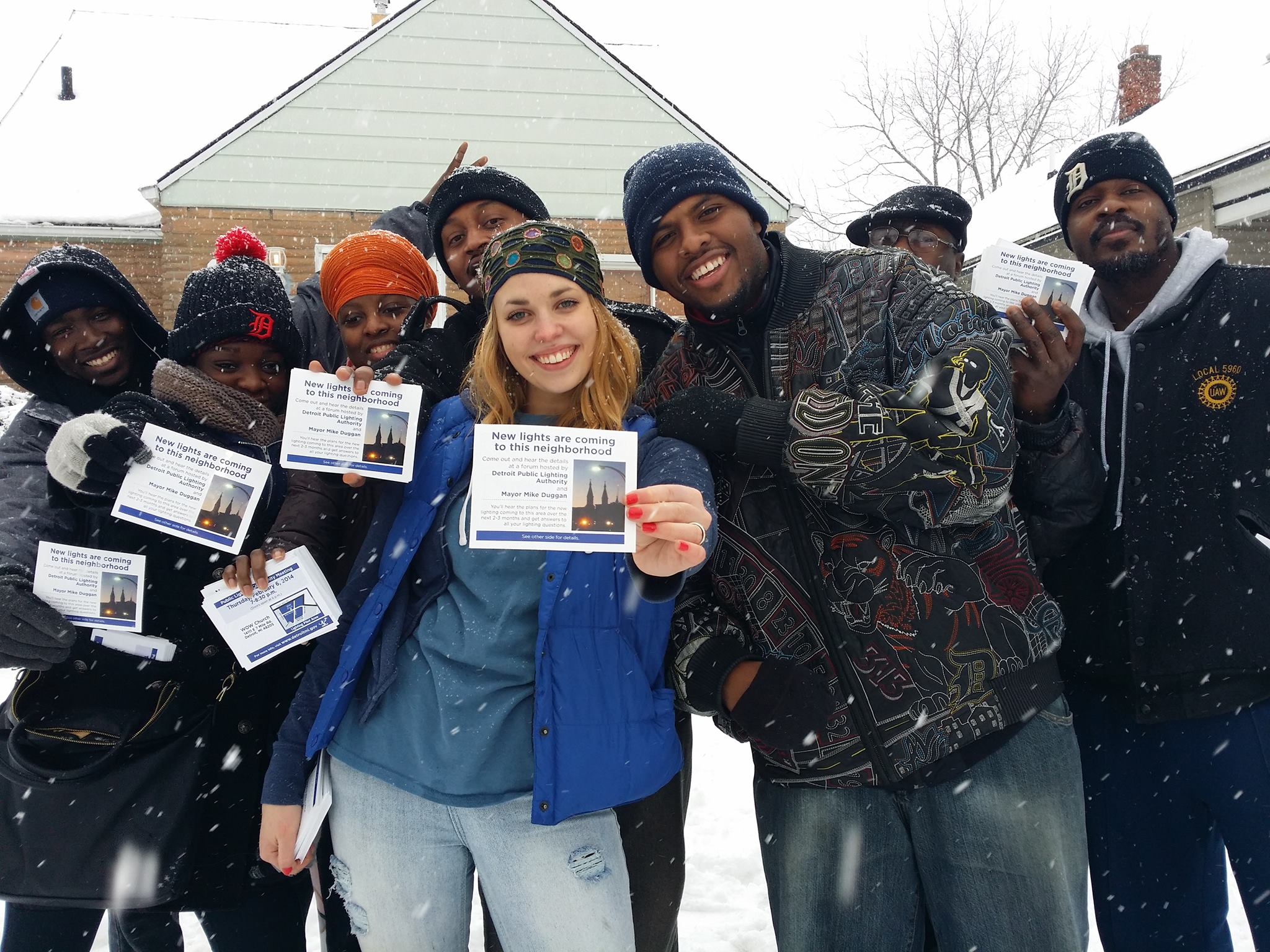 Dedication
We have built our business on word-of-mouth referrals from satisfied clients. This is the best way to obtain loyal clients who will return to us over and over. They come back and they tell their friends about us because we get the job done.
Outreach
Human Fliers is dedicated to providing your organization with the power of bandwidth.The ability to reach your relevant community translates into recognition and influence.
Humanity
At Human Fliers, we nurture a deep reverence for others. Our aim is to be fair and kind while doing a great job. This city has seen enough crime and corruption. We understand this to be the highest and best way to attract business, to do business, and to do repeat business with those of like mind.
Community Engagement
Our staff is the community. For every project we're devoted to, the community of Detroit that we target is embedded within our team. The cultural practices, languages, trends, & values of our target population are genuinely understood and reflected within our team.
Empowerment
We embody a culture of integrity and ethics. Our philosophy is one of equity and fairness. Human Fliers has admiration for our clients' abilities and achievements. Our ambition is to springboard off of your knowledge to give scope to your work and further your success.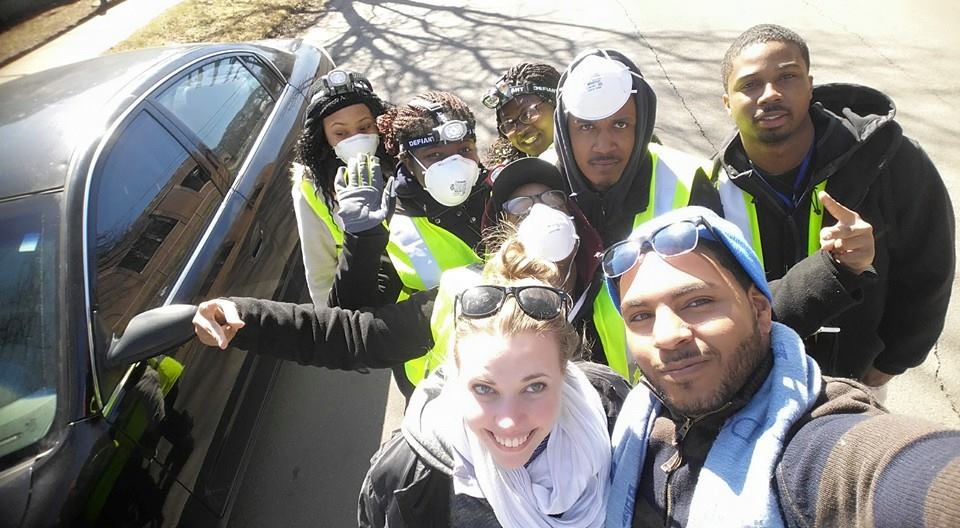 We're the Detroit agency company that can empower your organization with boots-on-the-ground talent and skills in order to reach your goals. Doing good work and respecting each other is the standard by which we engage with our clients.
Join us
Within our ranks we find the best fit for your project so that our devotion to your success matches yours. We seek to expand the "power of two" to the "power of many" by offering the most synergistic human capital at our disposal for your Detroit outreach program.
Hire us
We're Here to Help
Does your organization need to reach out to the community to provide them with information? Or do you need specific data collected in order to achieve your goals? Then we can help you accomplish that.
(313) 757-1162
Give us a call folks!
Or email us, that's cool too.
Contact form?
We've got one, keep scrolling down 😉